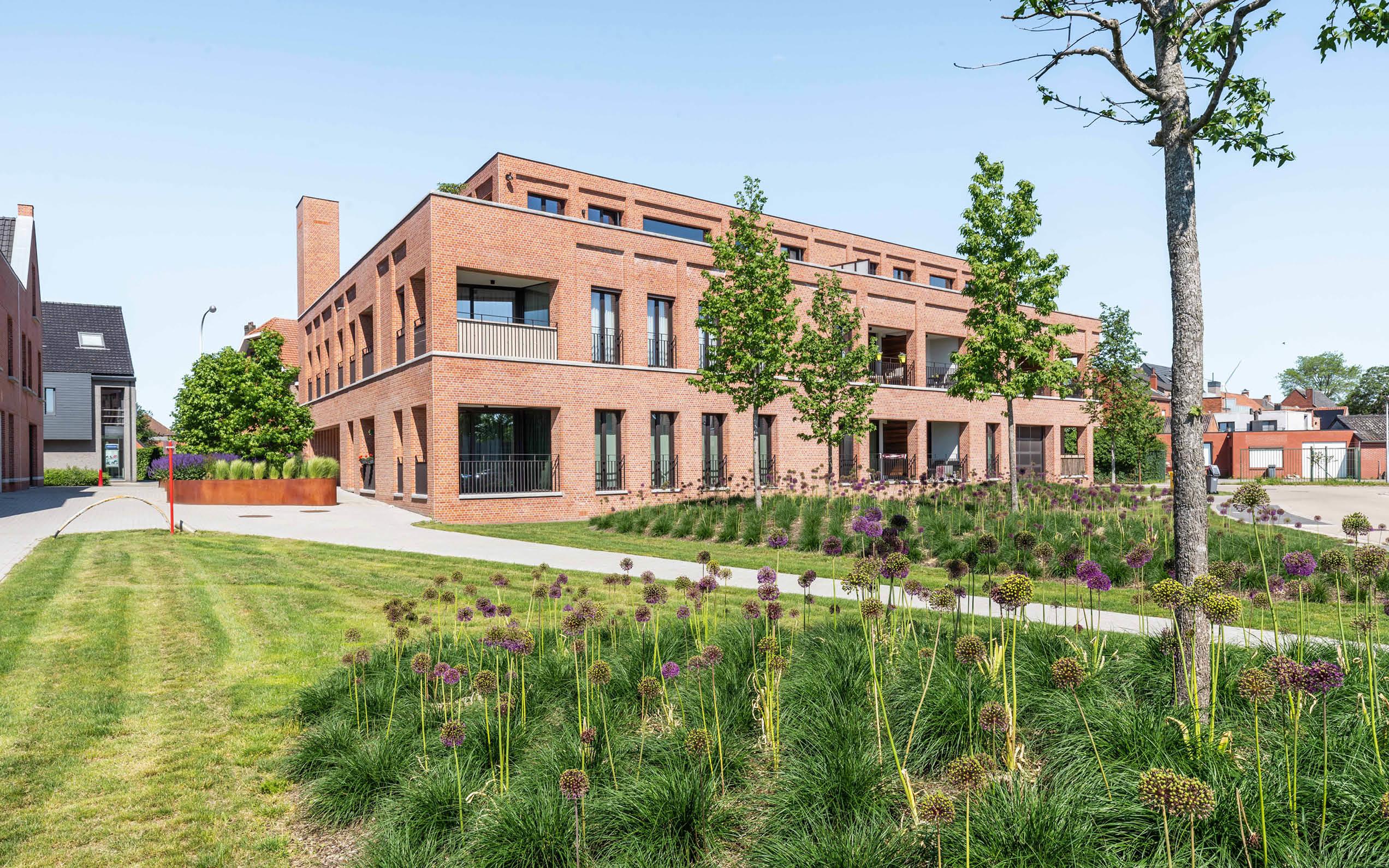 Brewery Site Meer
The return of the rural charm of village life is the basis of this design. The wall of the Meerse road is been finished and folded up and hereby creates a see-though on the landscape in its deepness. The former brewery marks, as a solitary volume on the corner, a special moment in the street view and refers in its architectural expression to the traditional activity, which has taken place earlier in this building. With space for ground-floor houses at the back of the site, a beautiful mix of young and old residents finds their home here.
A subtle integration and creating a home are the ambitions of this project. With little gestures it looks for architecture on the scale of the village. Due to the use of local brick and the continuation of the subsequent cornice height the street side becomes in some way familiar. Masonry details and a special bay window give the project modernity.
A deep seated entrance makes home coming more personal and invites to talk with your neighbors. The brewery goes a step further. Behind the front door a spacious hall is situated. With a paving cobblestone floor, a concrete stairs and much skylight, the inner-outer space connects the residents of different floors, referring to the spaciousness of the brewing hall.
The seating area with an open fireplace invites to take some time: checking your mail, reading a newspaper or just talk about the daily events. Also, in December a giant Christmas tree finds its home here.
While living on the ground floor enhances the village character, the commercial activities at the street side in the plinth of the old brewery contribute to the economic vitality of the village. With attention to living together and making a village, this project tries in a modest way to fit in multiple housing elegantly in Meer.
collectief / Commercial
Location: Meer
Year: 2015
Photography: Emma Van Zundert / Zeger Dox