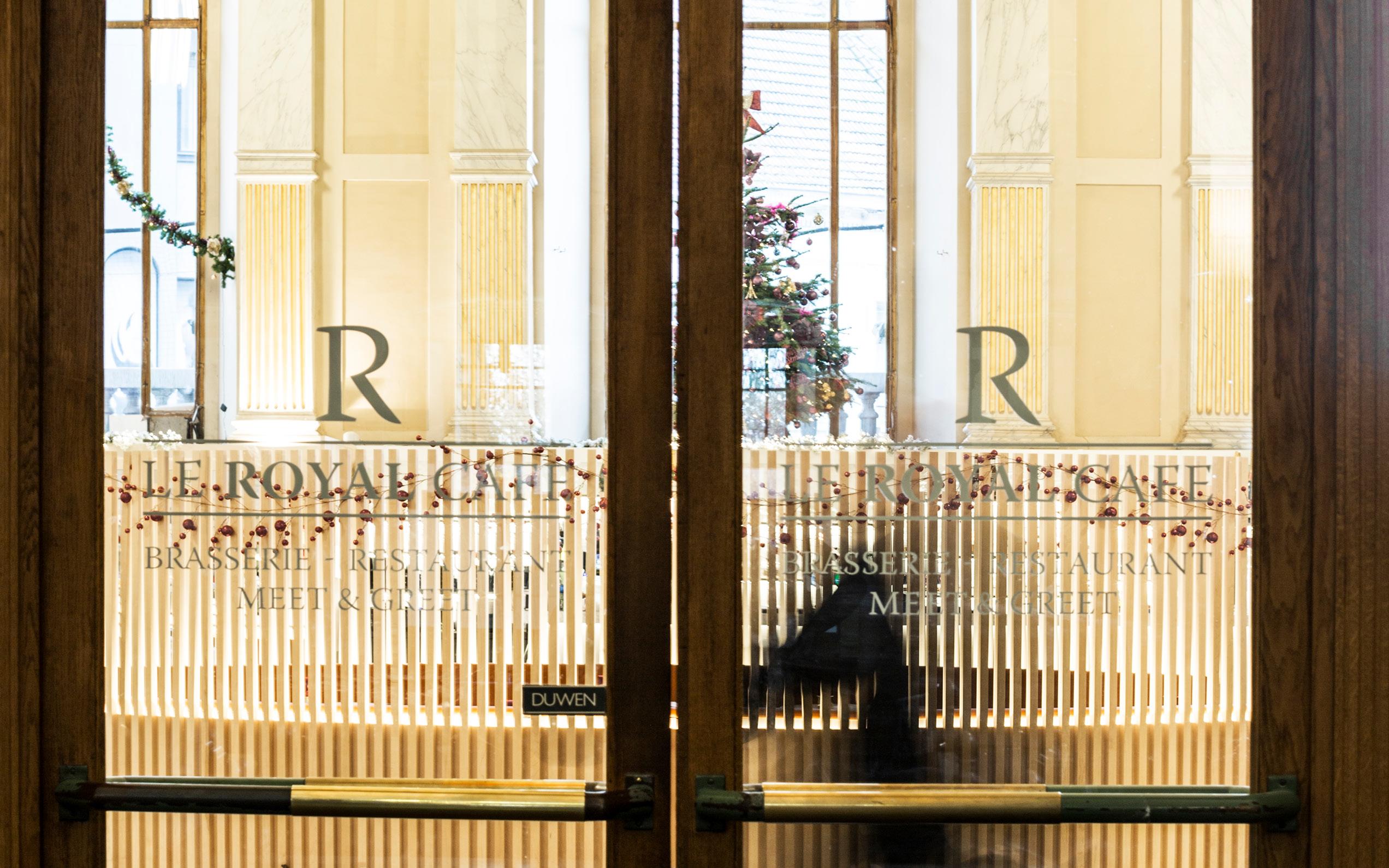 Café Royal Central Station
The Central Station of Antwerp, marked by its famous covered railway terminal, was inaugurated in 1898. The design of the grand hall – probably wrongly accredited to Louis Delacenserie- is presumably designed by engineer C. Van Bogaart. The execution was performed by 'Compagnie Centrale de Construction SA' of Haine St. Pierre.
The monumental travelers building was designed in eclectic, mostly neo-baroque style (by Delacanserie) and opened in 1905.
In 2013, we were commissioned to transform the former waiting rooms into a restaurant buffet for traveler. In coordination with the Department of Heritage Conservation (Monumentenzorg), the interior and neo-baroque facades were restored and a new contemporary interior was provided in the restaurant.
The floors are made of terrazzo and we opted for stylized paneling with an oval wooden seating volume, to beak the vastness and bring more intimacy into the space. By using copper, wood and stucco the whole receives a warm contemporary appeal without denouncing the spirit of the space.
BROOS M.C.J., The history of the railways in Antwerp, XXX, nr. 4, december 1984, p. 145-155.
Commercial
Location: Antwerpen
Year: 2013 - 2014