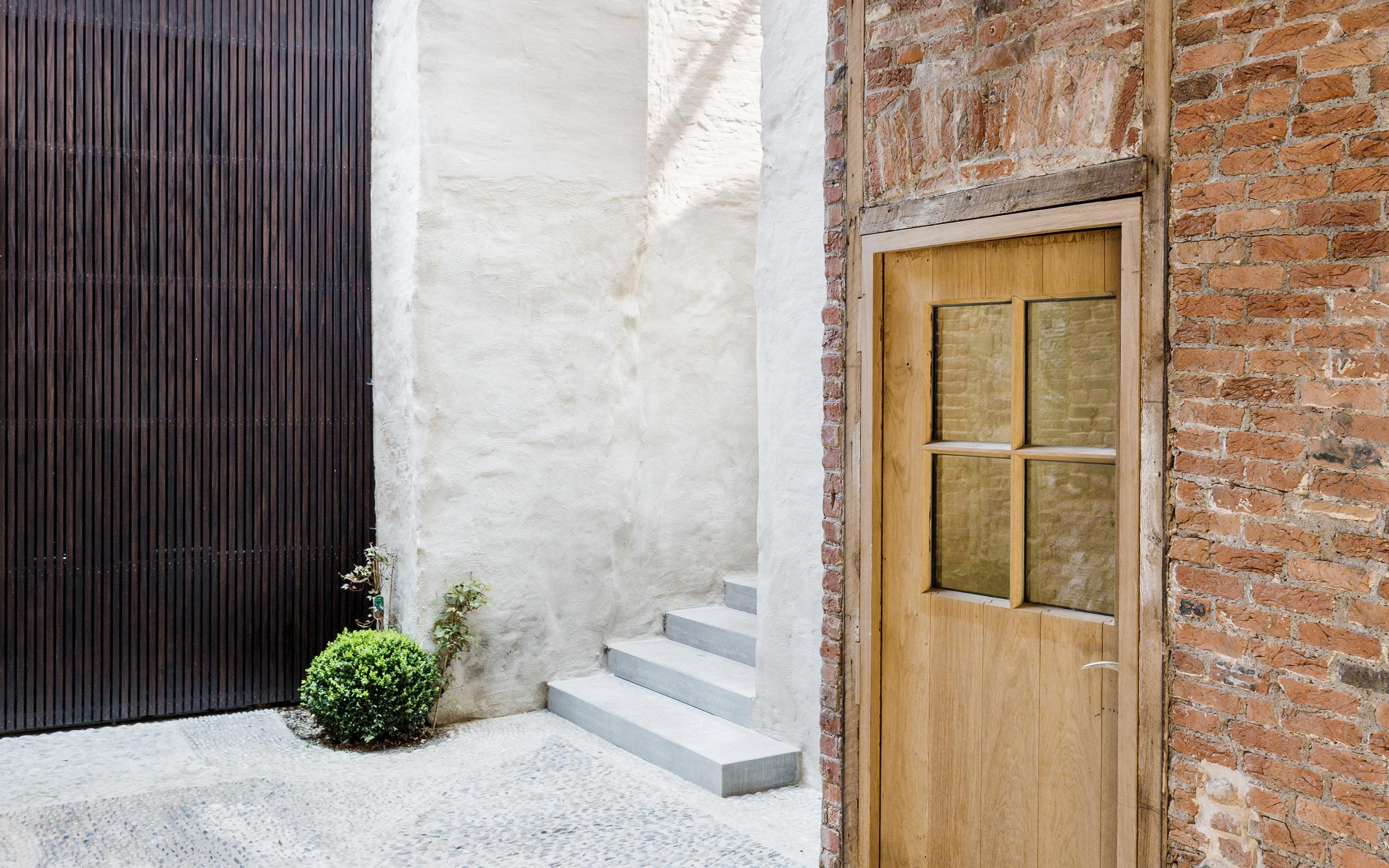 Keyserrijck
This classified building has the unique feature that the volume and appearance is largely unchanged since 1596 (see image map Bononiensis). The facade was therefore restored very carefully. Also the inner structures with wooden floors were largely maintained and brought back to exposure.
The project's ambition was to bring back life to this half century old building and give shelter to different young residents with a common inner space with bicycle and waste storage shed. If possible a terrace was added to the separate entities. Each entity has its own bathroom and kitchen but still there is a vibe of living together.
The ground floor is a multi-functional commercial space in its entirety and the different floors are organized as compact apartments with the attic as an a creative workspace. Also, the building is entirely supplied with eco-friendly technics such as heat pumps.
Keyserrijck is selected for the Most Beautiful Building of Antwerp in 2015.
collectief / Commercial
Location: Antwerpen
Year: 2013
Photography: LucidLucid