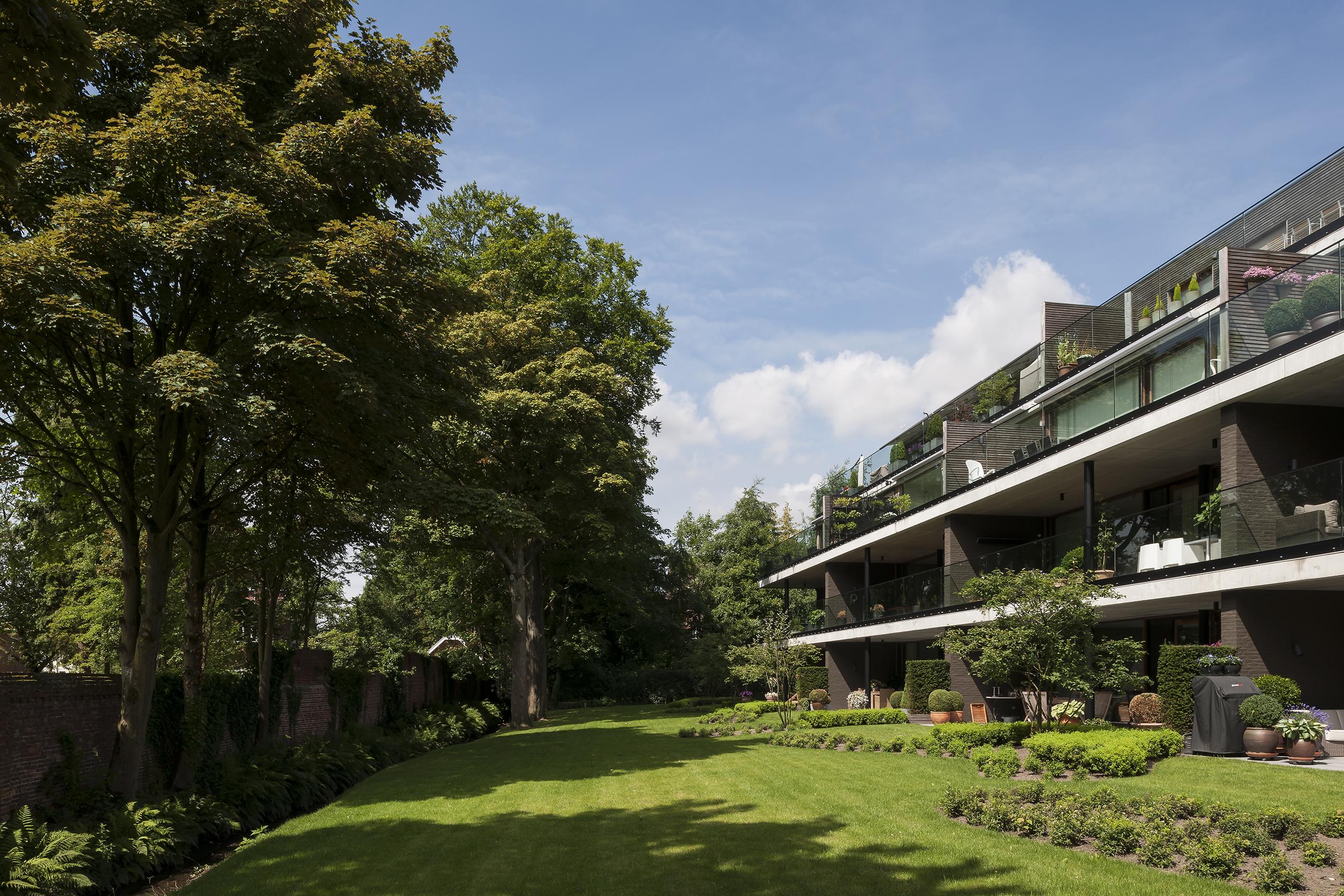 Woongaard
This multiple family home is implanted in a way that the park character of the parcel remains. The implantation of the building offers its residents a view on the adjacent public park. The communal garden connects to this park character and is a communal 'living garden'.
The design has a timeless character thanks to its sleek form and use of natural materials. The straight lines in precast concrete and dark sand-limed masonry create an intriguing dialogue. The outer joinery and recessed highest level were entirely developed in solid wood.
The apartments are conceived in the principle of lifelong living.
The wide south-oriented terraces form an extension of the living space. They shield the living spaces on the one hand to an abundance of sunlight and provide on the other hand this south-faced orientation for extra warmth in the winter months.
Thanks to big sliding windows the terrace becomes an extension of this living space.
Particular care is given to sustainability, green roofs and frugal energy use.
collectief
Location: Westmalle
Year: 2007 - 2010
Photography: Koen Van Damme