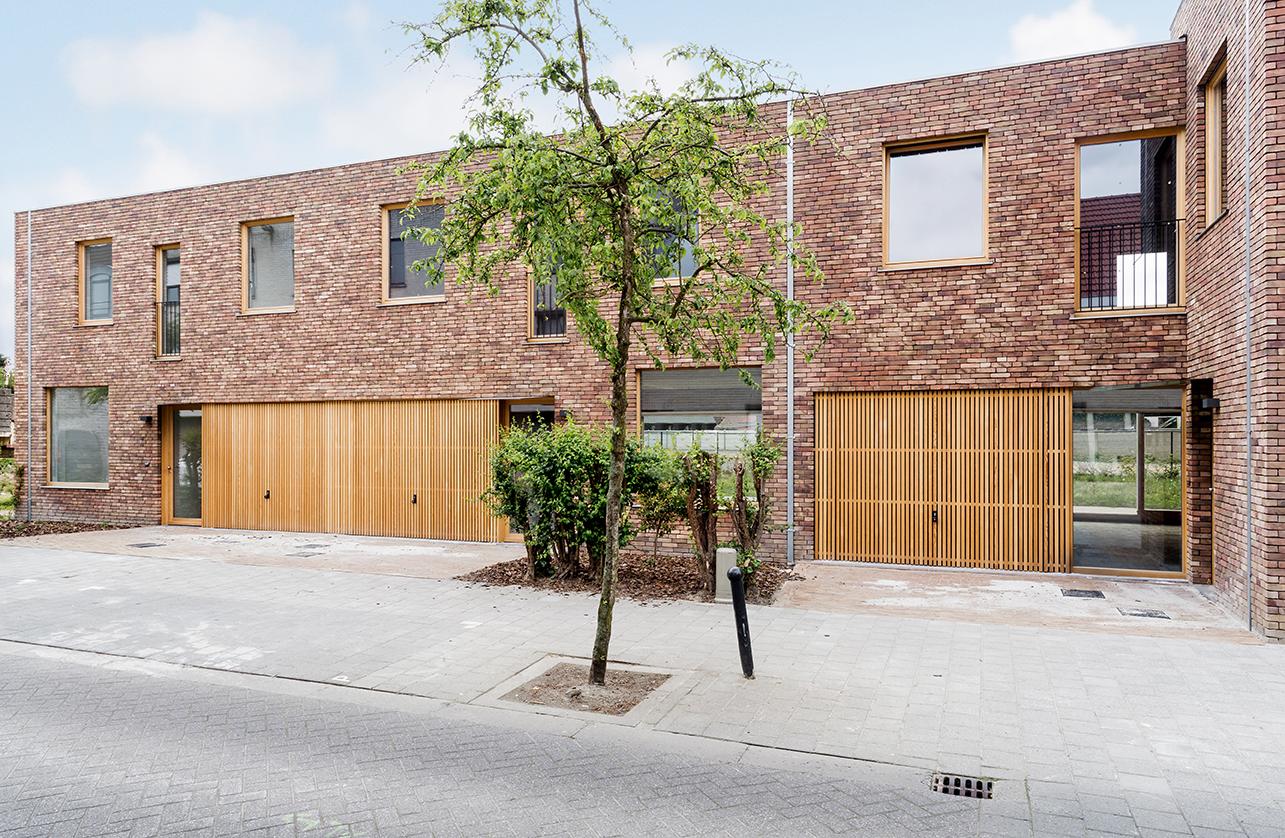 Eight see through Houses
The basic principles of this project are compactness, flexibility and sustainability.
The houses itself consist of a common ground and a first level with a green roof. They have a limited building depth of 9 meter. This creates not only compact houses but gives also space to let light and sunshine enter the entire building.
The structure is built up in a way that there is only one supporting wall giving the building high flexibility. A spiral staircase is supplied in every house, as an architectural and space saving connection with the upper floor.
A common path splits the building volume in two parts. This footpath creates a public connection with the Vredestraat and makes that the back yards of the houses are easily accessible by foot or by bike.
The houses are constructed with an handshape face stone with wooden outer joinery and brass roof edges. These materials are sustainable and age in a beautiful manner. The entire building has a green roof, together with thoughtful planting of the unity this project brings a part of livable green back to the city.
collectief
Location: Turnhout
Year: 2012 - 2013