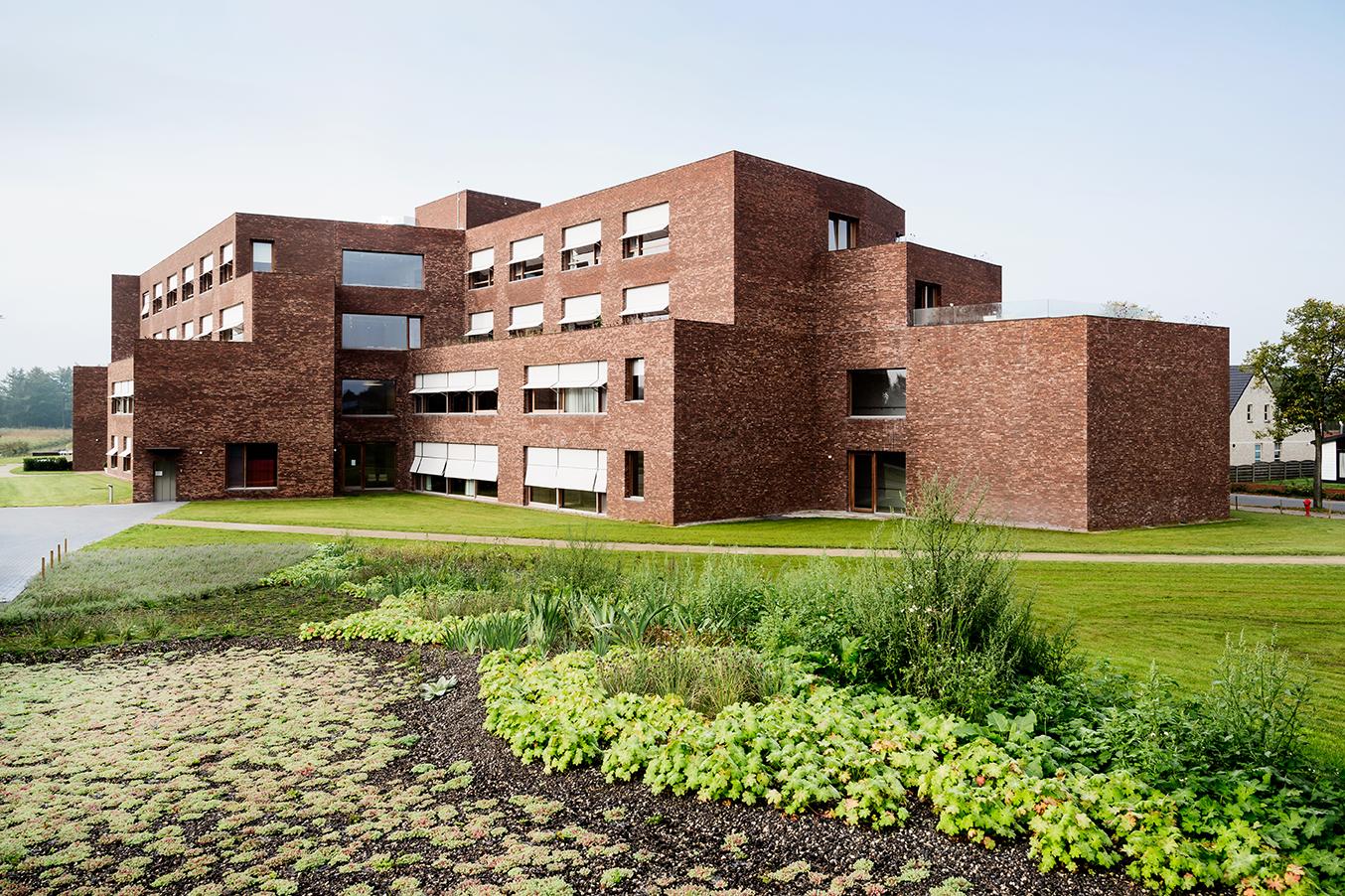 Alfons Smet Residences
In this project the classical structure of a residential care project is completely rearranged to make space for a compilation of intriguing contradictions. The common thread through the project is striving to a place where young and old feels at home, where rest and activity form an harmonious entirety in living comfort and surrounding nature guided by contemporary warm architecture.
Thanks to the favorable orientation of the terrain an elongated volume exists parallel to the street. The building makes a meandering movement and matches the surrounding environment.
The classification of this project is also determined by this wavy design. The circulation varies in width and turns itself constantly to a new field of vision allowing the often sterile, monotonous atmosphere makes way for interesting perspectives and inspiring spaces.
The flats are kept spacious and open. Every flat has and indoor terrace. The green environment is integrated fully in the individual houses.
The innovative way of building and materials is carefully chosen with an eye on sustainability and user-friendliness. The concave levels offer space for green roofs thus enhancing the connection with earth and nature.
This project was nominated for the Belgian Architecture prize in 2015.
collectief
Location: Dessel
Year: 2010 - 2013
Photography: LucidLucid