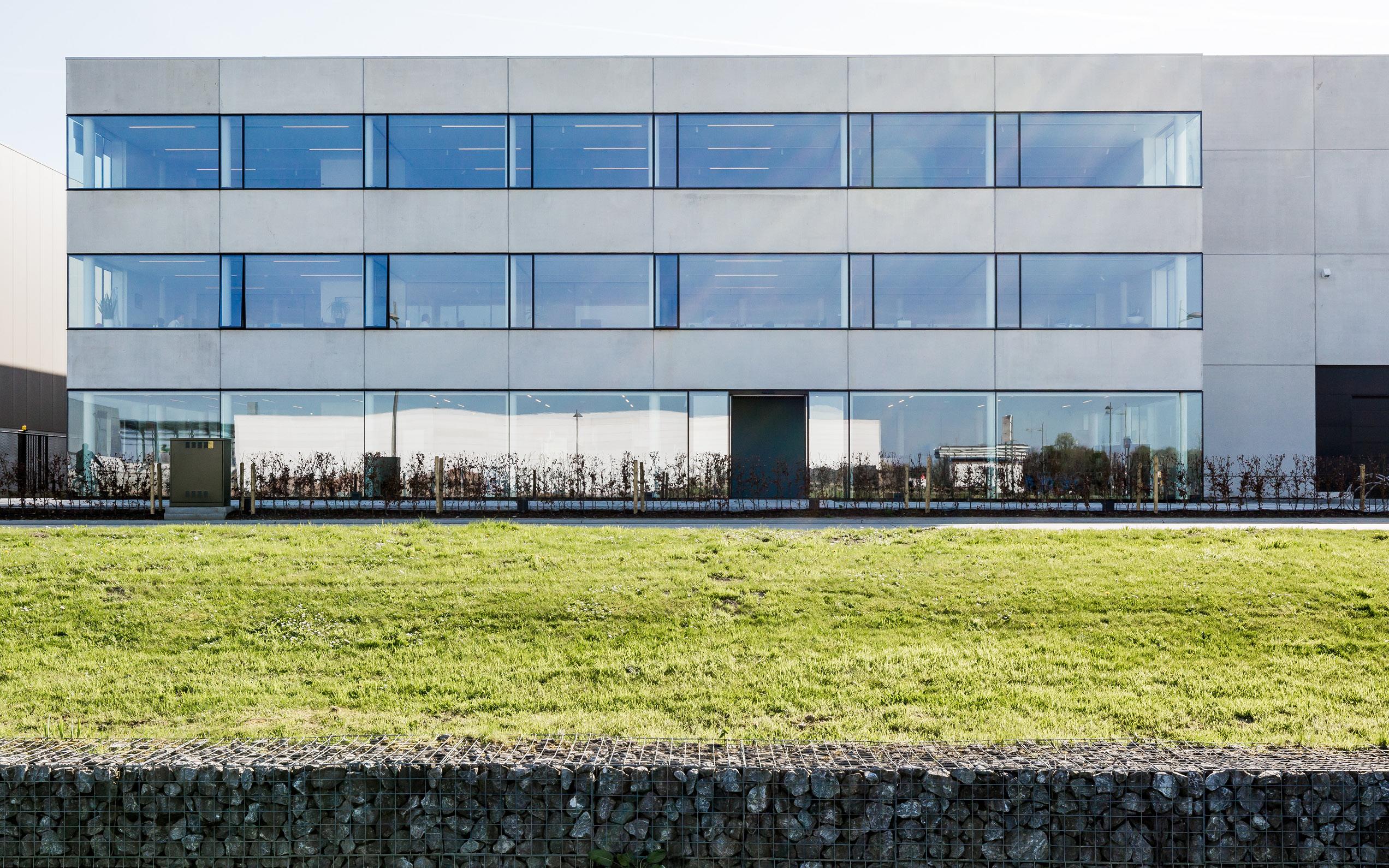 Office building H
The office building for a producer and supplier of refrigeration technologies contains a production hall and warehouse. As building height an eave of 14 meters is held in order to create maximal use of the warehouse. In front, where the height is superfluous, a mezzanine is installed. In the warehouse this mezzanine is used as storage. In the production process a mezzanine is put at every first floor of the offices and are used as social spaces and technic rooms.
The office part at the front side contains three levels. On the ground floor level there is a reception zone for visitors, some landscape offices and a showroom.
On the first level are offices connected with the ground floor through an open loft and also a stairs. The second level has a meeting room, a refectory and a training room for own and external staff.
Special attention is given to the economic feasibility of this project. Besides, the demanding standards of the client regarding acoustic, aesthetic and flexibility lift the building both on interior and architecture to a higher level.
Commercial
Location: Lier
Year: 2016 - 2017
Photography: LucidLucid