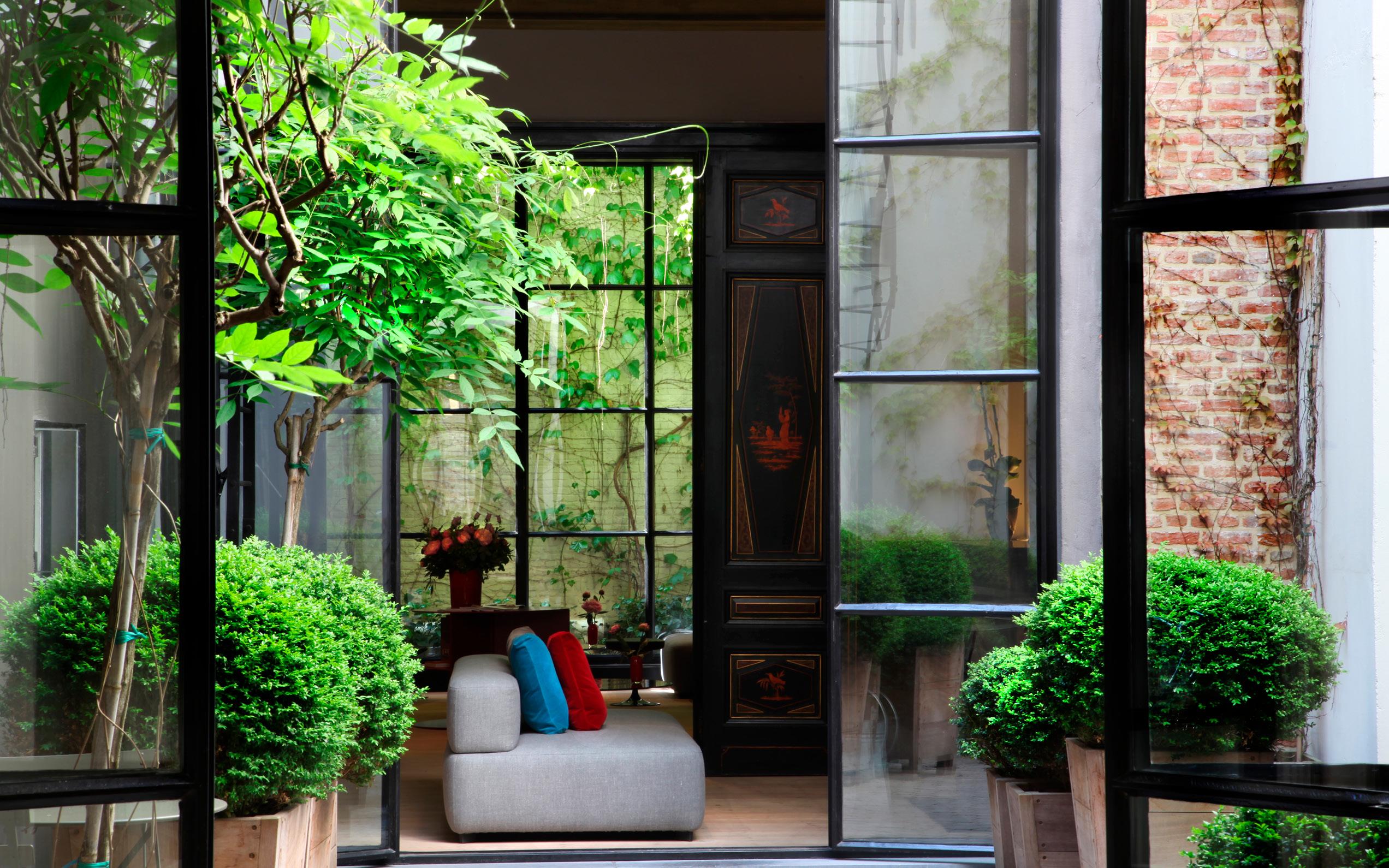 Hotelproject Julien
The hotel lies in the historic center of Antwerp. After a thorough analysis and study, 11 rooms where created in the renovation of the first building. An adjacent property was acquired in 2008 in order to expand the hotel within the same concept, adding another 11 rooms, a bar, lounge, meeting room and breakfast restaurant. The end result is a dynamic and cosmopolitan city hotel. Partly thanks to two inner patios, all the rooms receive plenty of natural light. These patios for a peaceful 'hortensus conclusus' on the ground floor in the heart of vibrant Antwerp.
The vaulted cellars were dug out, resurfacing the ancient roots structural roots of the building and today include a spa and wellness zone. The public rooftop terrace offers a 360° panoramic view on the city.
The motto 'extraordinarily ordinary' has been a special guideline during the design and decoration of Hotel Julien. The search for purification and optimization on existing archetypes, instead of adding 'special effects'. The meticulous follow-up on the budget led to a economically feasible end result.

Commercial
Location: Antwerpen
Year: 2010 - 2011