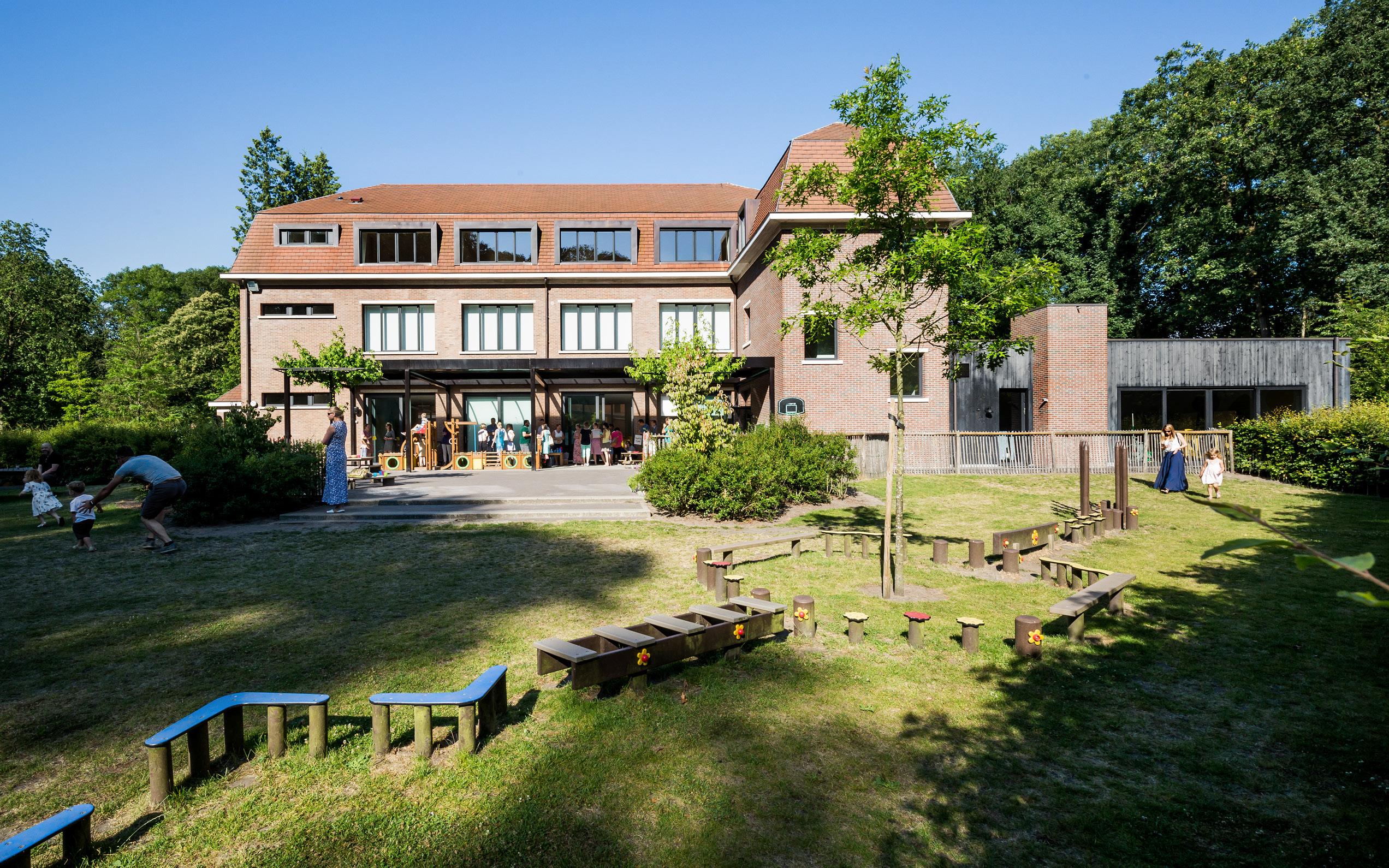 Kindergarten St. Jan Berchmanscollege
On the outskirts of the village center of Westmalle, a former school building managed by the Sisters of Celst was completely renovated and partly adapted.
New layout and views were created in the roof floor, as well as the ground floor classrooms.
Due to lack of space, a new refectory with accompanying sanitary facilities and meeting room was added to the existing classical volume.
The interior of the monumental school building was completely stripped and renewed. At the back, along the green play area, a new glass canopy provides a covered space to play.
The new refectory was housed in a rectangular volume on the north side of the building. This timber frame building was clad with dark-colored wooden planks and nestles elegantly between the trees, connecting in its own way to the current building.
The ambition of this project was therefore to obtain a contemporary school building, without detracting from its characteristic appearance and responding to the wooded surroundings.
Special care was given to the interior of the building, by increasing the acoustic quality of the spaces, the use of natural and soft materials, fine custom furniture.
Public
Locatie: Malle
Jaar: 2020
Fotografie: LucidLucid
Visualisaties: /