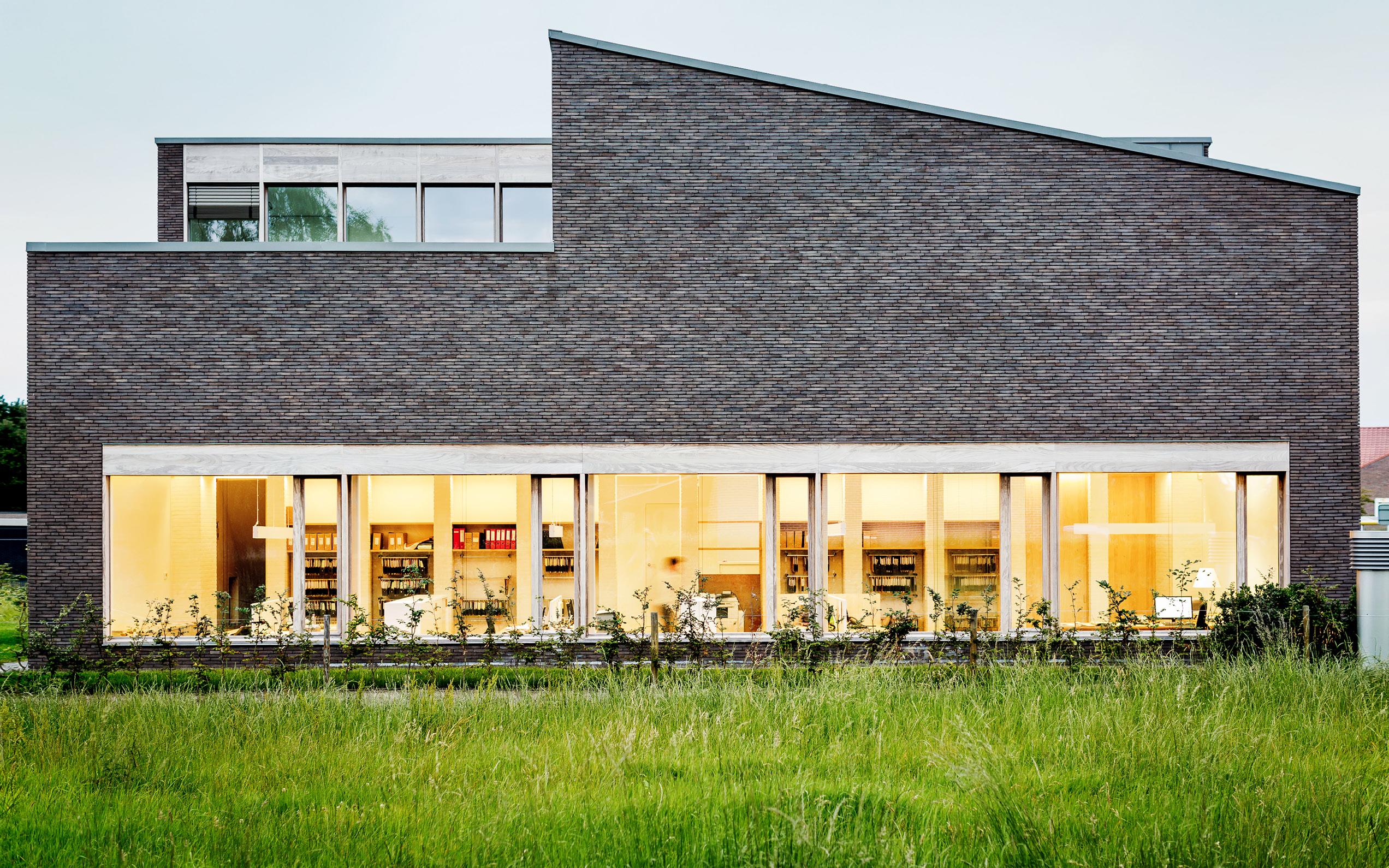 Notary DS
The notary is a mix-used project, partly office building, partly home.
Within the regulations of the RUP this design was created. The ground floor is provided with two entries, one for the private part and one for the public part, the study room of the notary with accompanying rooms, and an office room for the employees. According to provisions of the static form article A3, "The space used by a notary, lawyer, architect, or doctor in his own or in another building used as an office, is also conceived as a living space". Therefore in the entire house only 88,3 m2 is used as office and the requirements of the RUP are met.
The entire building is provided with a basement. An elevator opens up all floors and the stairs are also designed in order to open up all floors, however the required barriers are set between private and public within the unity of a single and uniform building.
The south west orientation and privacy of the terrace strongly designed the subject and the living rooms are organized around this space. Also the shape of the roof begins from this terrace and is understood as a light-and sun catcher.

The architecture is timeless contemporary and much attention is given to the harmonious build-up of volumes and ratio. The facades are made in a dark red-brown brick with natural colored wooden outside joinery and ditto awning. The roof covering is signed in sink with standing seam. These are sustainable, natural and strong materials which as time passes reveal their true beauty. The processing is done in an artisanal way, with much attention for the careful, original execution of details.
Commercial
Location: Brecht
Year: 2012 - 2013
Photography: LucidLucid