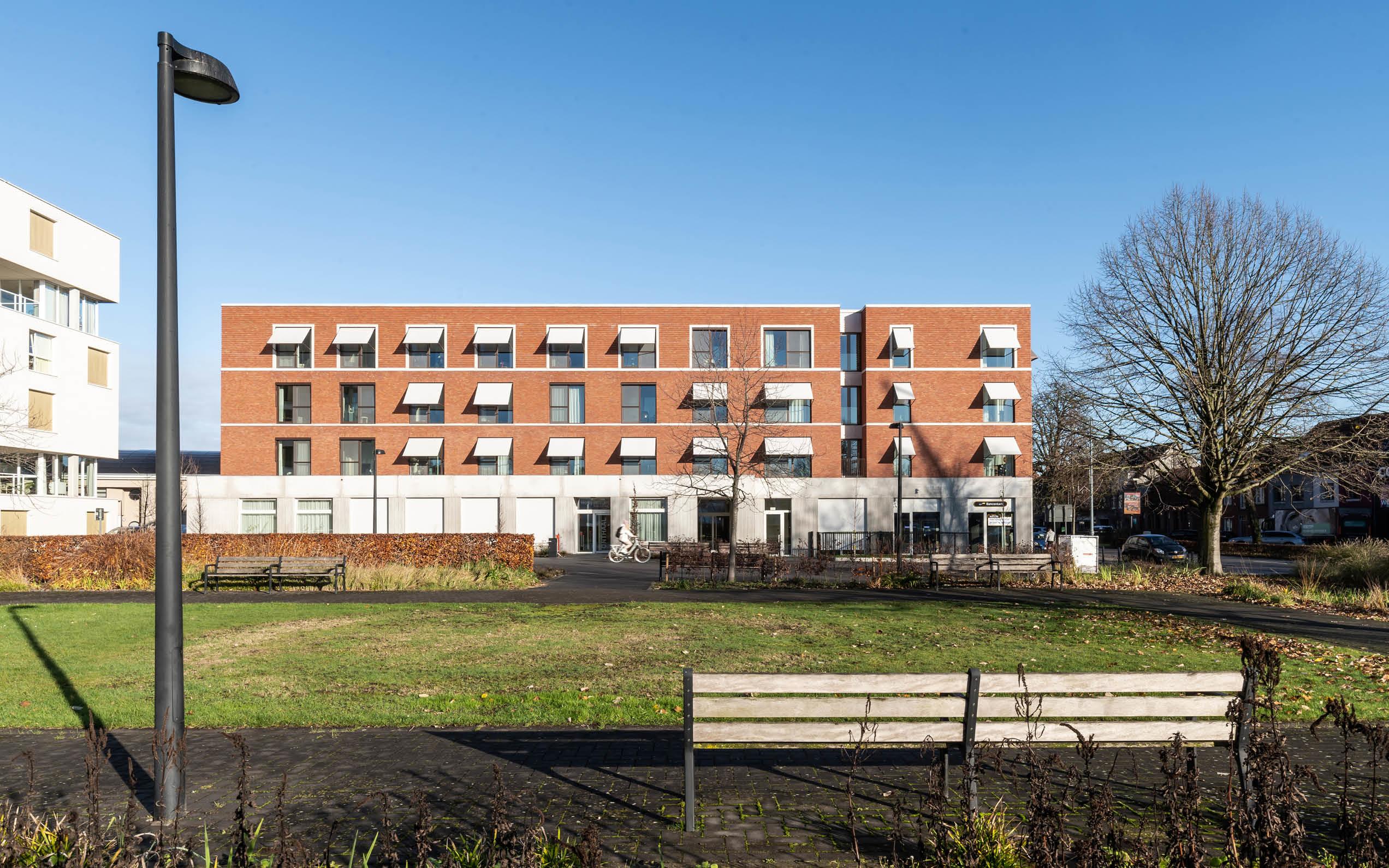 OCMW Hoogstraten
The design was inspired by the authenticity of the city of Hoogstraten.
After extensive research we discovered that meticulous brickwork and perpendicular plazas to the Vrijheid square are characteristic to Hoogstraten. The foundation of this design is a new square that connects the OCMW-site to the Vrijheid in which the existing elder care community and it's reception is central.
The urban square is limited b the existing surrounding green garden on one side, and on the other the square wall is shaped by the new building. The building has been conceived in an L-shaped form to ensure both a pleasant transition into the existing constructions aas well as the intimate inner garden. All sources of light and views have been preserved. The L-shape provides a distinct face at the important corner with the Vrijheid.
The ground floor shelters al public functions in an open and lively plinth in direct contact with the urban square it further energizes. Assisted housing on the floors above, adds the facade liveliness because of the integrated terraces; elaborated as loggias. The entire square is free of traffic and parking space is accommodated in the basements.
We're not just making a new building, but a new living space that encompasses an intimate garden and is of added value to the public square by energizing the surrounding while respecting deeply rooted local heritage through the application of brick architecture. We aim for a great experience for those whose live and work here as well as people passing through the center of Hoogstraten.
Commercial / collectief
Location: Hoogstraten
Year: 2017 - 2018
Visualisations: Infunctievan