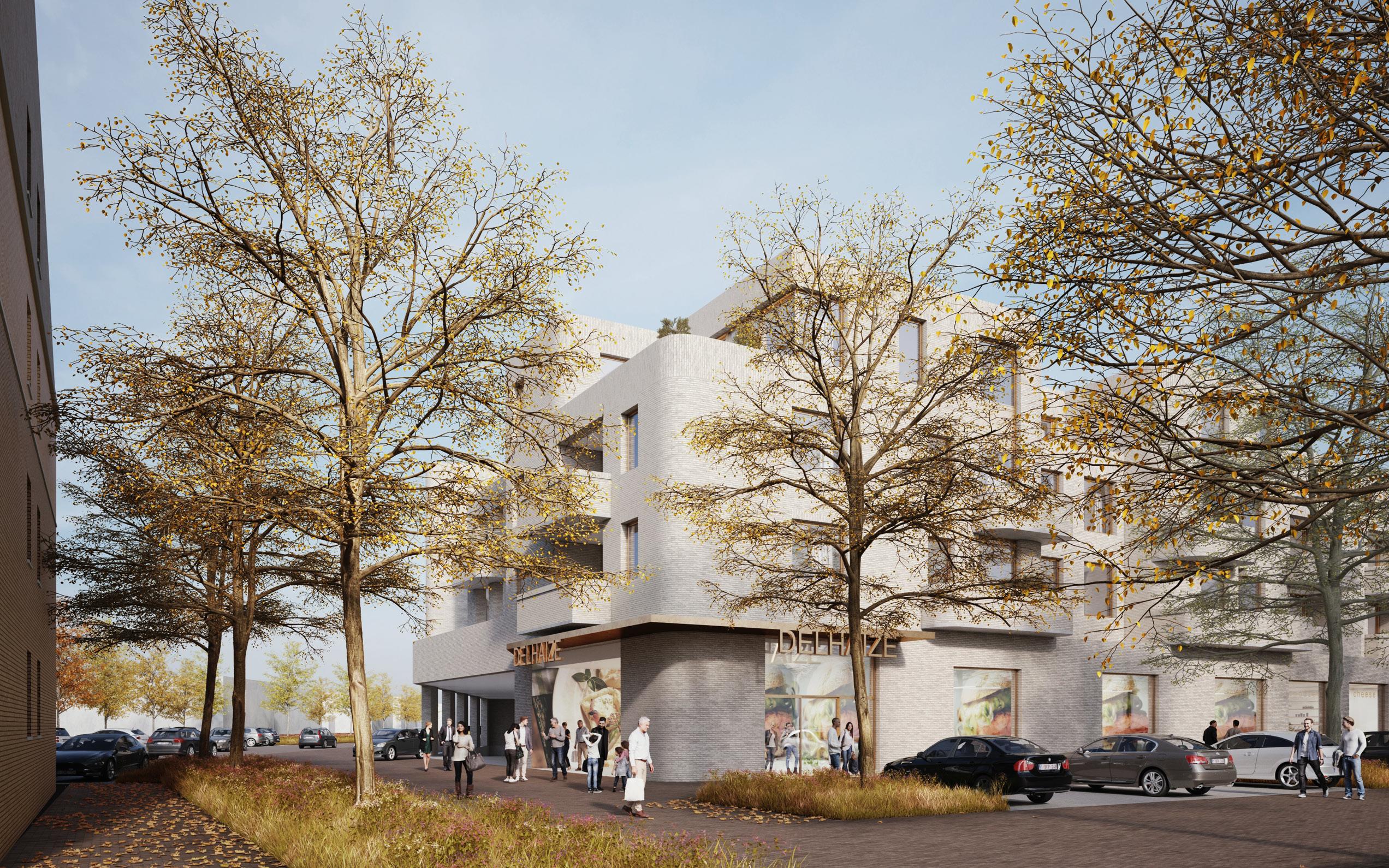 Op Den Akker
When the Bredabaan was constructed in the early 19th century, Wuustwezel's center of gravity relocated towards the connecting road between Antwerp and Breda. Large retails chains and restaurants and bars were later established here. However, the authentic core around the Dorpsstraat kept its social function because of the presence of local authorities and activities. This development created a spatial separation between commerce and social activity. The project site along the busy Bredabaan is the missing link in connecting these two center of Wuustwezel.
The objective of this inward development project is realizing a slow, green connection between the main road and old center of Wuustwezel. By a well-considered composition of new volumes, the connection can become a pleasant walk and residence zone. The site can regain a piece of identity for the village and its inhabitants.
The housing volume with commercial ground floor is designed in order for the residents to feel as if they are living above a courtyard instead of a store. Residents and their visitors find their way to the rooftop garden by a spacious and long external stairwell or escalator. Through this harden they walk towards the entrance hall of their own unit. Hence, the meeting is facilitated and the experience of living together is enhanced.
In its architectural expression, 'Op Den Akker' is referred to the Art Deco-architecture with rounded balconies and strong brick volumetric.. in this manner emphasizing living instead of the commercial activities.
collectief / Commercial
Location: Wuustwezel
Year: 2018 - 2019
Visualisations: Infunctievan